Are Your Brand Values YOUR values?
Workshop Sign-up 
Hi there, and thank you for landing on this page. You are about to make one of the best decisions for the growth of your business when you sign up to one of the options we offer below. Have a read, take your pick and book your spot.
We are looking forward to seeing there!
Vanda and Dan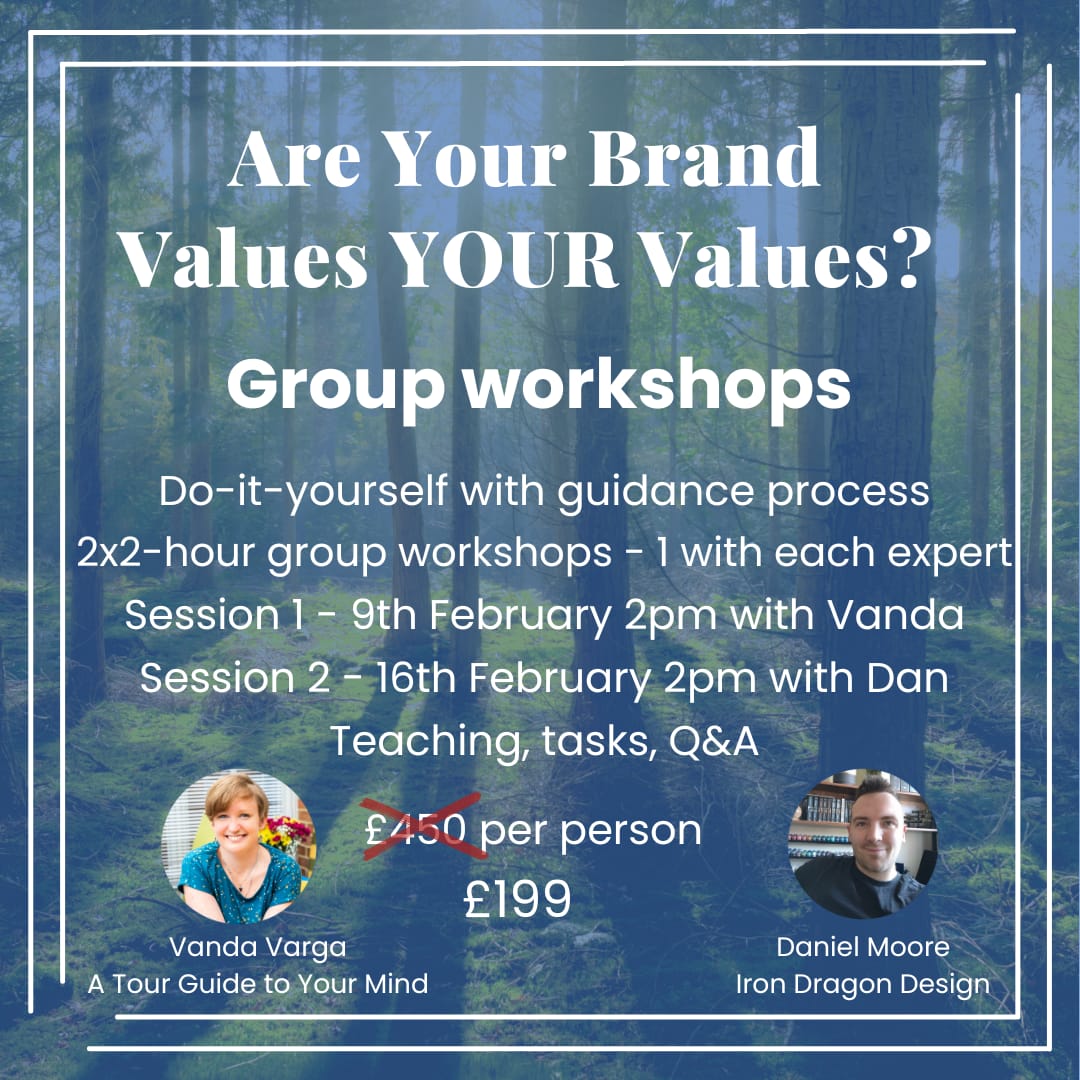 Are Your Brand Values YOUR Values?
Group Workshop *
Group workshop: Do-it-yourself with guidance process
✅ 2x2-hour group workshops - 1 with each expert
✅ Session 1 - 9th February 2pm with Vanda
✅ Session 2 - 16th February 2pm with Dan
✅ Teaching, tasks, Q&A
*Please note: the workshops will only go ahead if there are a minimum of 3 sign-ups by the 3rd February 2023. In the event the workshop option doesn't go ahead, you will have the option to upgrade to the 1:1 option or receive a full refund.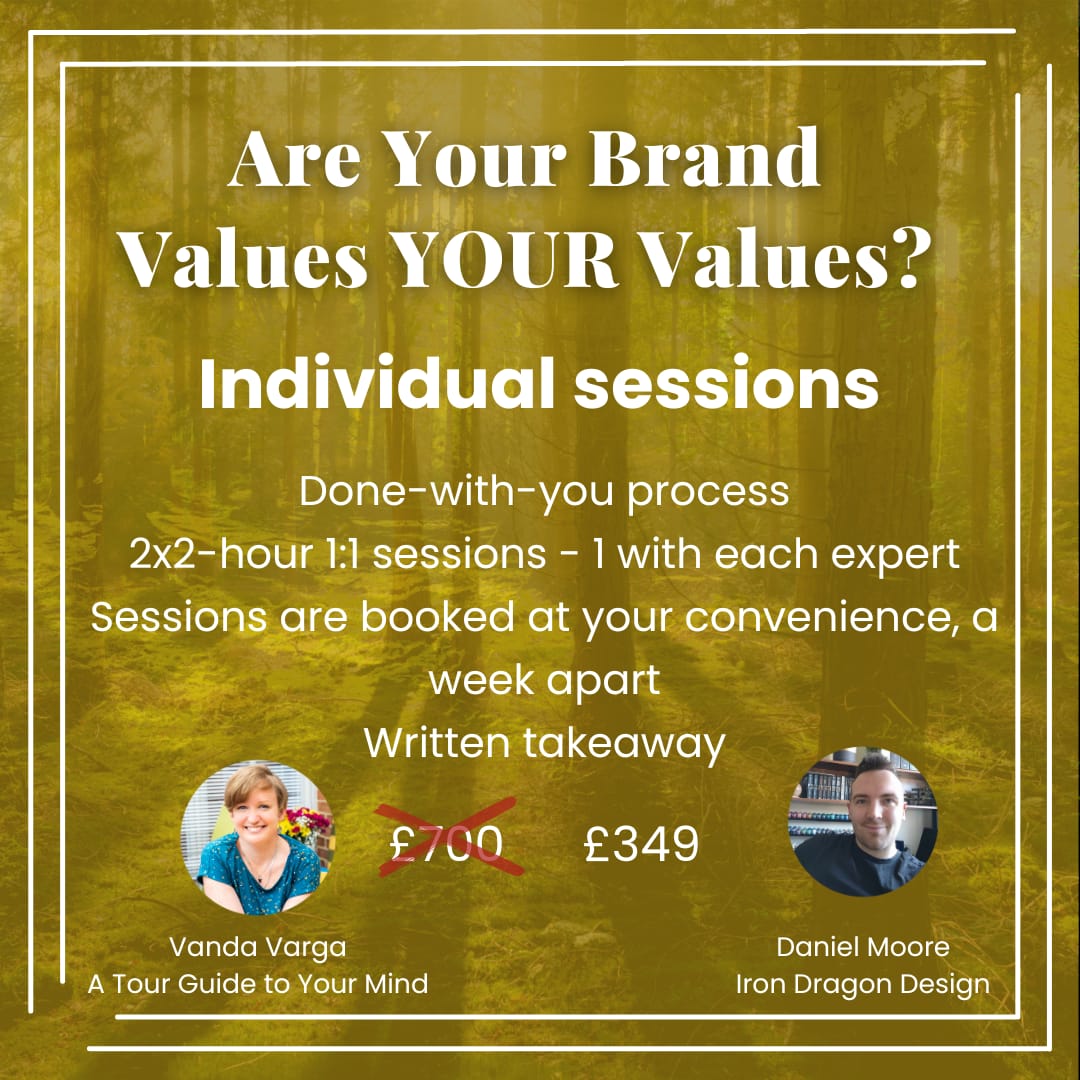 Are Your Brand Values YOUR Values?
Individual Sessions
Are Your Brand Values YOUR Values? - Individual sessions
✅ Done-with-you process
✅ 2x2-hour 1:1 sessions - 1 with each expert
✅ Sessions are booked at your convenience, a week apart
✅ Written takeaway