Becca
young professional, mother of two - dealing with negative emotional state and limiting beliefs and strategies
---
I am amazed at how quickly I have seen improvements in my mindset and emotional state.
I have had counselling in the past and although I felt better after a course of months of counselling it was a soothing balm but didn't seem to fix the internal issue totally. After my first session with you I felt a dramatic change, it felt like something had been cut away and was gone. I held off giving feedback as I almost couldn't believe it was true but it is!
Your approach really is efficient and effective and I would 100% recommend your services to anyone. Thank you.
Adrian
Coach and Hypnotherapist - dealing with a more than unpleasant childhood memory which has had a negative impact for a long time
---
I met Vanda on a coaching course. As a coach and hypnotherapist myself it is sometimes even harder to make changes than if I was a client. Vanda made an instant impact and took me away to deal with a childhood memory that has been driving negative thoughts for decades. Within minutes she was at the route cause of my worry and in one short session my understanding and therefore resources to deal with it have doubled and trebled. I'm so grateful and would recommend Vanda anytime to anyone. Her honest approach radiates.
Eilis Wood
Locum Speech and Language Therapist
---
Vanda is professional and insightful, knowing how to support people to become the very best that they can be. Supporting them through anxiety and helping dissolve whatever obstacles they feel are there without making you feel overwhelmed.
Giselle
Productivity, time management, confidence
---
I have been working with Vanda for a number of weeks and have found her sessions to be truly helpful.

Vanda is brilliant! She is kind, warm, encouraging and extremely knowledgeable, with a wealth of ideas under her belt. Her hypnosis is second to none.

My productivity, time management and confidence has been coming on in leaps and bounds.

I always look forward to a session with Vanda and would recommend her wholeheartedly to anyone!

Thanks Vanda! You're a star!!!
Maria
Young mother with anxiety
---
I cannot recommend Vanda's services enough! With her guidance I was able to tame my anxiety. She taught me practical strategies that I can utilize to stay in control even in stressful or challenging situations. She helped me unpack the emotional luggage I was carrying with me all the time and I literally felt like I was getting lighter and lighter with each session. Now, when I look back at my old ways, it only feels like a distant, blurry memory. There is always more work to do but I know I can reach out to her if I hit a rough patch and need a little help to change my perspective.
Sandi
Weight management, lack of sense of control and confidence
---
Vanda has been amazing after my mum passed away suddenly last December and the stresses of lockdown I felt my life was out of control and I couldn't seem to get a handle on things. Vanda guided me gently back into control and feel like a new person. She really helps by reframing things and giving you tools to cope. I love our sessions and would highly recommend her services.
Susan
Parkinson's - negative self-talk, confidence and anxiety
---
Have you, like me and I suspect many people, ever had negative thoughts, which cause resulting behaviours, learnt in the past, which still blight your life today and you KNOW will continue to spoil your life in the future?
I was tired of living inside my hamster wheel of negativity. I am SO HAPPY that I sought Vanda's help.
She has helped me, guided me to re-think these thoughts and by going back to the source of them, she has shown me how to re-programme them into a positive, life -enhancing form. I am overjoyed with the result.
Her thoroughness, professionalism knowledge and understanding have delighted me and given me the tools I need to see these thoughts in a completely different way. She has in short, helped me to rid myself of the ghosts from the past, which makes a huge difference to my life and the way I think.
I shall always be grateful to this amazing woman.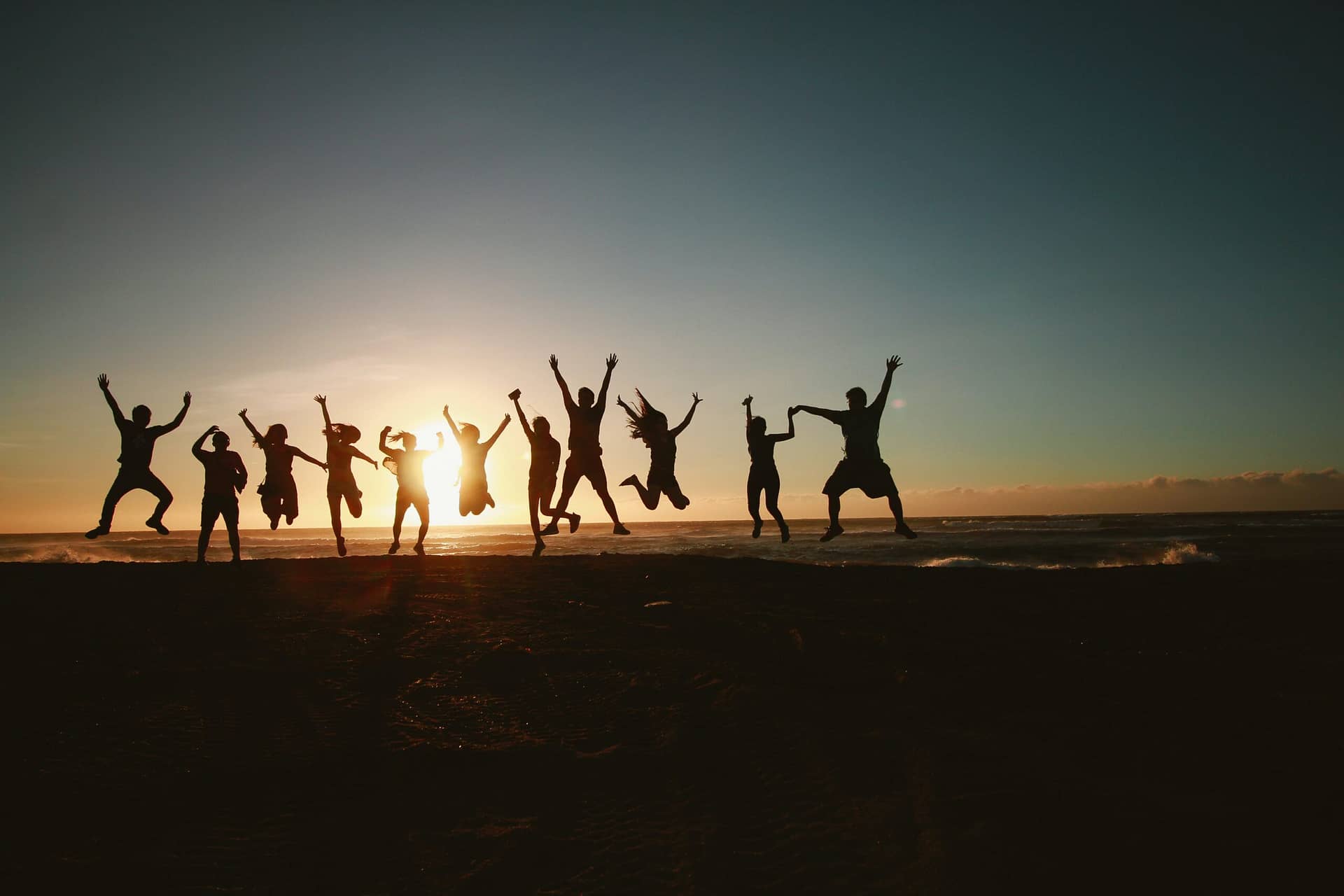 Liz
Anxiety and lack of self-confidence
---
I cannot recommend Vanda's services enough.
As a person who has suffered with anxiety and a lack of confidence throughout my whole life these sessions have shown me a new way to deal with these feelings.
After just one session my outlook and how I react to daily activities and stresses had changed. It was like a switch had flicked in my head, I was recognising ways I was sabotaging myself with negative reactions and Vanda taught me new ways of thinking to change my reactions to positive. Each session I learned new strategies for coping and although each step was small, I was finally, after 20 years, travelling in the right direction.
As the sessions continued I have become stronger, more focused and feel in control of my life and the choices I make. This has positively impacted all areas of my life, along with understanding myself and how I control my thinking.
This was the best investment I could have made in myself and I hope you take the opportunity and use Vanda's services to make a difference in your life.
Sue Mechan
Head of Client Services/Senior Conductive Educational Specialist
---
I have known Vanda Varga both professionally and personally for the last 9 years. I have seen Vanda work with numerous people from young to the elderly with anxiety, depression, different and varied disorders from mild to severe.

Vanda is extremely passionate about helping a person move forward in their life and will help that person achieve their goals. I certainly would entrust Vanda with her utmost professionalism and knowledge as the person I, as a professional, would turn to.
Kate
Teacher
---
Thank you so much for our session yesterday. It made my soul feel good again. I can literally feel that the weight has lifted off my chest... Thank you!
Nora GT
Dealing with unwanted behaviours and habits, motivation and procrastination
---
Before I met with Vanda I knew I had to change some of my habits, but I had no idea how. I wanted to change and I have already tried many times, but it wasn't permanent. Then I "met" with Vanda and we were talking about this programme and I knew this was what I needed! And I was right.
Every day when we talked I felt I got stronger and more confident. I could change lots of things and now I don't really have to  focus on her methods anymore because they have become "me" now. I know I still have to learn a lot, but with Vanda's help I know I am on the right track.
Paul
A gentleman with movement disorders
---
What a lovely person. If you haven't tried this, do it now. Yes, there is no substitute for a face to face session but technology is a wonderful thing. Vanda is very knowledgeable, patient and, just as importantly, very nice. I would recommend her to anyone.
Stefania
Nurse
---
I am a nurse and during these difficult times I needed to talk to somebody just to decrease the amount of stressful thoughts I was filling my mind with, so I contacted Vanda to ask for some techniques to keep calm, and I found her help so professional and straight to the point. She taught me some exercises I will be able to use every day. She puts you at ease and creates a judgment-free environment so that you can focus on taking out what's inside you. I felt better immediately after our session. Highly recommended!
Andrea
Anxiety, confidence and motivation
---
The changes I went through within a few weeks is unbelievable. Vanda Taught me techniques to help with my anxiety, confidence and motivation.
With her help I managed to put things in place, and I am now on a good way to become a better version of myself. She helped to find the root of my struggles, which wasn't an easy journey into the past, but 100% worth it.
I found Vanda approachable, she has great knowledge and expertise. She is very understanding, open-minded, I felt comfortable with her.
I would highly recommend Vanda's sessions to anybody who wants to grow as a person and overcome bad habits that have been accumulated for years.
I don't have the words to describe how relieved I felt after each session and how much more in peace I am right now. It was hard work and there is more to do, which I am now prepared for. I also know I could turn to Vanda anytime.
Thank you Vanda xxxxx
Bernadett
Young mother
---
I can't recommend Vanda's sessions enough! After just 4 weeks I feel like a different person. Her personality, professional knowledge is amazing, I felt safe and I was able to open up immediately, which is normally a big issue for me. So thank you so much for everything, Vanda!
Rachel
young professional - looking for direction in life and dealing with negative emotions
---
Wonderful coach and person, Vanda helped me a lot with boosting my self confidence in my personal and professional life as well. The strategies I've learnt from her are still working on a day to day basis when I practice them. Everything I've needed and I still need is within me and Vanda taught me how to convert my thoughts and lead a happy and successful life. I would highly recommend her services, she is an absolute professional <3
Michael T.
Parkinson's and raised anxiety levels
---
I have nothing but the highest praise for Vanda and I am so glad that she has been able to work with me, initially face to face, but since COVID-19, through a weekly Skype session.
I have Parkinson's disease, a neurological condition that impacts not only on movement but also on range of secondary areas including, in my case, raised anxiety levels.
Vanda is highly proficient in Conductive Education, a regime which I have found hugely beneficial in building my capacity to cope with the disease. In addition, she has helped me positively address a number of other issues including anxiety reduction using NLP.
In these situations she has shown herself to be highly intelligent and extremely empathetic and supportive. Her understanding of the various therapeutic techniques is very high and she is able to use a number of different strategies as appropriate. For example, in both Conductive Education and NLP sessions she has been able to integrate aspects of hypnotherapy to enable me to get more out of the activities.
I have been particularly impressed not only with the quality of the sessions but with the time and care Vanda puts into reviewing and planning for the subsequent session to ensure my needs are met.

Thank you Vanda!
Jo
---
Vanda is very professional and knowledgable. She is continually seeking learning possibilities and information in order to provide her clients with the best possible support. You will not be disappointed.
Peter
has been the main carer for his wife with dementia for several years
---
Pleased to have discussed and received confirmation that the methods I use in dealing with difficulties are largely correct. More aware of the importance of my own health and well being. Improved tolerance and understanding in dealing with apparently irrational and variable behaviour. Some progress regarding confidence in my ability to cope with any further deterioration of condition. Talking about the problems and available techniques to deal with these has been helpful, particularly the value of using different perspectives. My knowledge has improved in depth and breadth.

In summary I feel more knowledgeable and able to deal with further changes to behaviour which is unpredictable, unexpected and difficult to understand. The sessions have caused me to question and test my reaction to some of the demanding situations I face.

Much food for thought has been provided and I can usefully build on my knowledge of the techniques discussed. Altogether very useful. Thank you.
L.
A lady with Parkinson's and anxiety disorder
---
I feel, with practice I can resolve specific areas that have held me back. It is a work in progress and a very interesting way of overcoming difficulties. The anchor technique really appeals to me as it is portable, I can use it any time, place or situation. I do feel different in my approach to life. I feel positive and I like the idea of going to my own place!
Annabelle
Mum of a girl with Cerebral Palsy
---
Vanda is a brilliant and dedicated professional as well as a kind, friendly, happy and generous companion. She works with love and energy and expertise. I would recommend her very highly indeed.
Annika
confidence issues and procrastination
---
After just 4 sessions with Vanda, I have come away with new confidence and focus on how to move forward in both my personal and business life. I have gained so many tools to go forward with to benefit from. Vanda is easy to talk to and easily puts you at ease making it seems less like a 'therapy' and more like a chat with a friend.
Emily
Negative thinking, negative self-talk, lack on control and confidence
---
I highly recommend booking some sessions with Vanda, I have been working with her to tackle some issues I believe were holding me back, and I now go into a new year with a new positive outlook. Thank you Vanda!
Sam
Progressive neurological condition
---
I'm glad I got in touch with Vanda.  I needed help deciding what direction to take.  She is very easy to talk to - and very insightful - very useful when you can't put your finger on exactly what is wrong - she has a way of understanding what you're trying to say.

I have never done this sort of therapy before - Vanda made it comfortable and easy.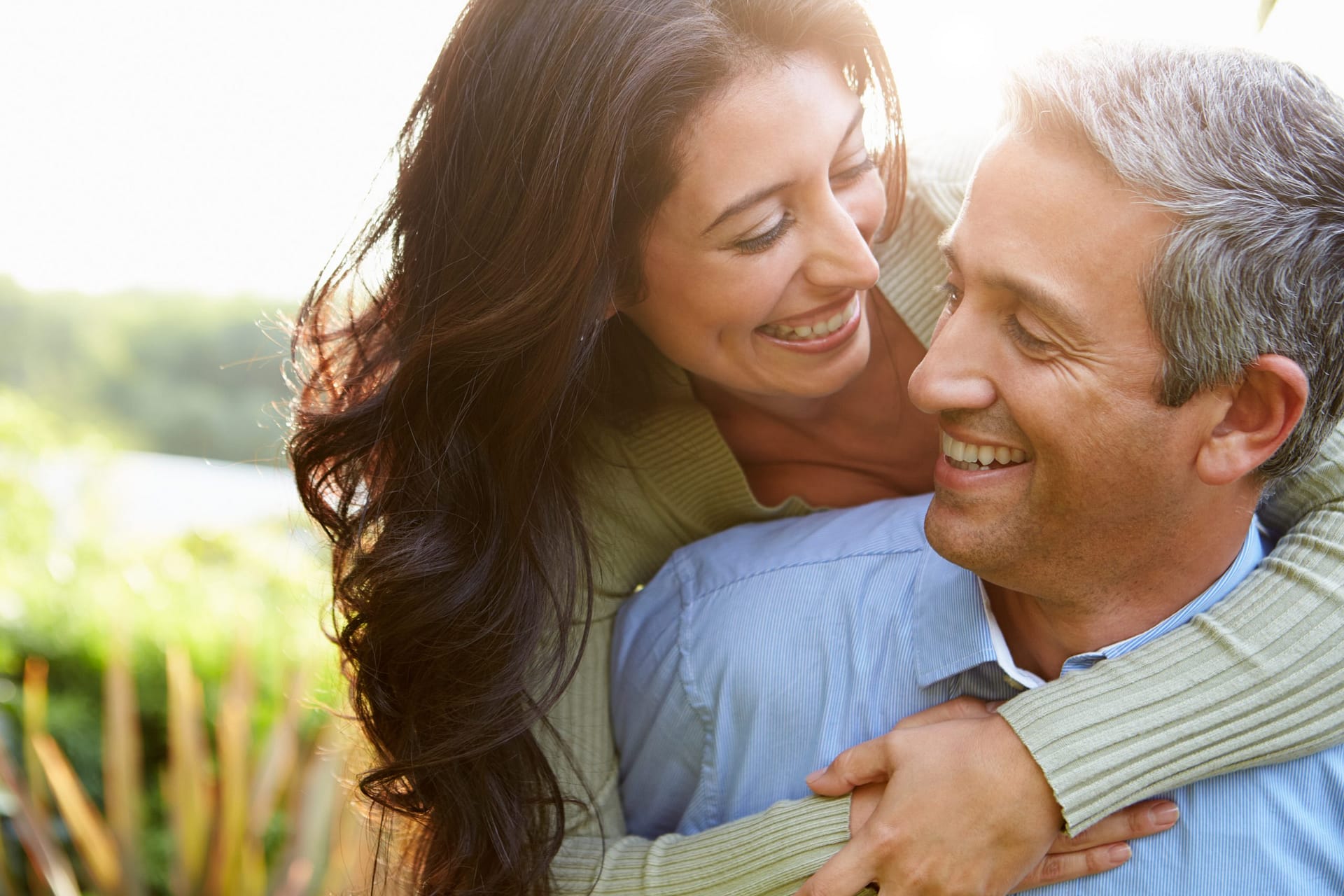 Kata L
young professional - dealing with negative self-talk and perfectionism
---
Vanda has changed my life. She really helped me with different personalised techniques how to grow and find my peace. The techniques she's showed me I can use daily and makes me be in harmony with myself. I would totally recommend reaching out to her!! Thank you Vanda ?
M.
Parkinson's & anxiety triggered tremor
---
...I wanted to tell you how different I felt after leaving you and driving back home compared to my outward journey earlier. You saw the state I was in at the start of our session – tense, agitated and with the tremor affecting both legs and my left hand. After leaving, I was shocked to find that I felt so calm and happy and I had absolutely no sign of tremor all the way home – not a single shake and that included doing a little shopping on the way home. I did have a small leg tremor at the office later but nothing uncontrollable.

As I said, I don't know why it had this impact but I hope I can build on it in later sessions...
Reka
Teacher
---
Vanda was amazing, helping me finding strategies to 're -wire' my negative thoughts about myself and my surroundings. I am still using these methods in my everyday life and it helps me to enjoy the moments and live my life abundantly. I have gained confidence in many areas of my life. She is an absolute professional and I would highly recommend her services.
Michael
Parkinson's and related social anxiety
---
The practitioner's work is very sensitive and Vanda has undertaken it with the right mixture of compassion and assertiveness. I have nothing but praise for the way she has run the sessions and I have come to trust her completely – essential as we move from relatively safe issues to more sensitive ones.

I have learned and applied techniques for relaxing and getting control over my anxiety and tremor. I have also begun to address historical issues that are having an impact on my current life.
Bea
Rehabilitation Specialist
---
Vanda is a lovely, caring person with great knowledge how to guide us through difficulties in life. She leads us to the path of personal growth with professionalism. I trust her 100%.
Rebecca
young professional
---
If you are looking for an excellent NLP coach, then look no further. Vanda has a professional and kind approach to her work and is skilled at getting to the root of the problem. Life is definitely better with Vanda in it!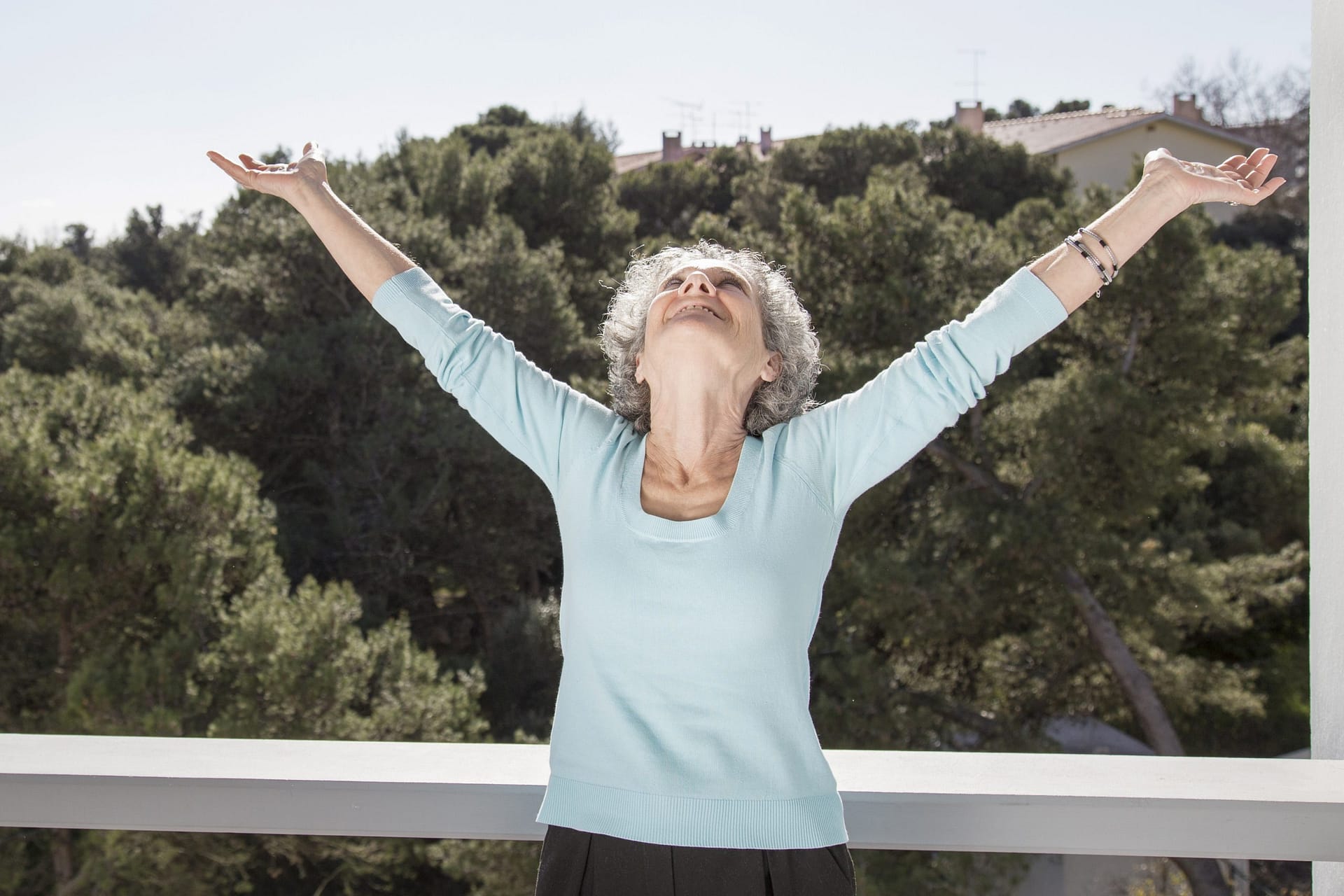 Mike
dealing with anxiety triggered breathing problems and tremor
---
Thanks so much Vanda for yesterday's session. It really was what I needed. I felt really good afterwards and this morning despite aching muscles in my shoulders and chest. I really appreciate the work you put in to tailor these times to my needs. Thanks so much!
D.
A lady with Parkinson's and related confidence and communication issues
---
Since I had sessions with Vanda, I feel more content and happier. I look at things more sensibly. I am more able to cope with situations. My husband thinks I have more confidence.

I found it a bit intense at the time but it helped me to express my feelings.
Jon
---
Thanks Vanda! I really did enjoy our chat the other day and your Motivation interviewing skills are absolutely brilliant delivered with true spirit and person centred values, I would be very happy to recommend your service to friends and colleagues. Thanks again. Kind regards Jon
Matthew
Parkinson's and associated fear of going into restaurants
---
After an anniversary dinner: '… throughout the meal I was fine with just a little hand tremor at one point which I was able to control. It was only after that I realised that there had not been any tremor in my legs which is unusual. Without prompting, my wife said I seemed more confident and was sitting up when eating and not slumped over my plate as has happened in the past. She also remarked that I was interacting confidently with the waiter and other staff which she has not seen me do, in other restaurants, for some considerable time. All in all it was a very pleasant, stress-free evening for both of us where I felt calmer and more in control than I was expecting. It was good to just feel normal! Thanks for getting me ready for this and hopefully I can build on it in the future.'