Certified NLP Practitioner
Training Course
---
Thank you for your interest in my fully accredited NLP Practitioner Course.
If you have come this far, you probably already have a rough idea of what Neuro-Linguistic Programming is. If not, you can will definitely find out on this course!
I'm sure you have a number of questions so I did my best to answer the most common ones below.
This course is for you if:
You have an open mind and like to experiment and explore the magical power of NLP and the human mind
You are curious about how the human mind works and how it can be re-wired and re-programmed so it becomes your best friend, ally and supporter in achieving what you want in life
You would like to improve your ability to understand others, communicate more effectively and positively influence others
You would like to know how to improve your life as well as others'
You are interested in self-development, personal development and/or helping people to grow
You are a parent and would like to help your children develop a healthy mindset, mental fitness and resilience
You would like to add new strings to your bow as a professional coach or therapist or would like to refresh your knowledge of NLP through learning and practice
You are at a crossroads in your life and would like to change career and are interested in moving into coaching (life, business, sales, etc.)
This course is NOT for you if:
You are not opened to news of information and exploring your and other people's maps of the world
If you want a quick certificate but aren't willing to participate in the practical part of the course 
If you are not willing to learn about new ways of seeing the meaning of our thoughts, actions, behaviours and communication
What will this course give me?
Give you the theoretical knowledge base and practical experience and certification to practice NLP at practitioner level
Give you first-hand experience of the power and effectiveness of different NLP techniques at practitioner level
To provide you with countless opportunities for confidence building, self-development and personal growth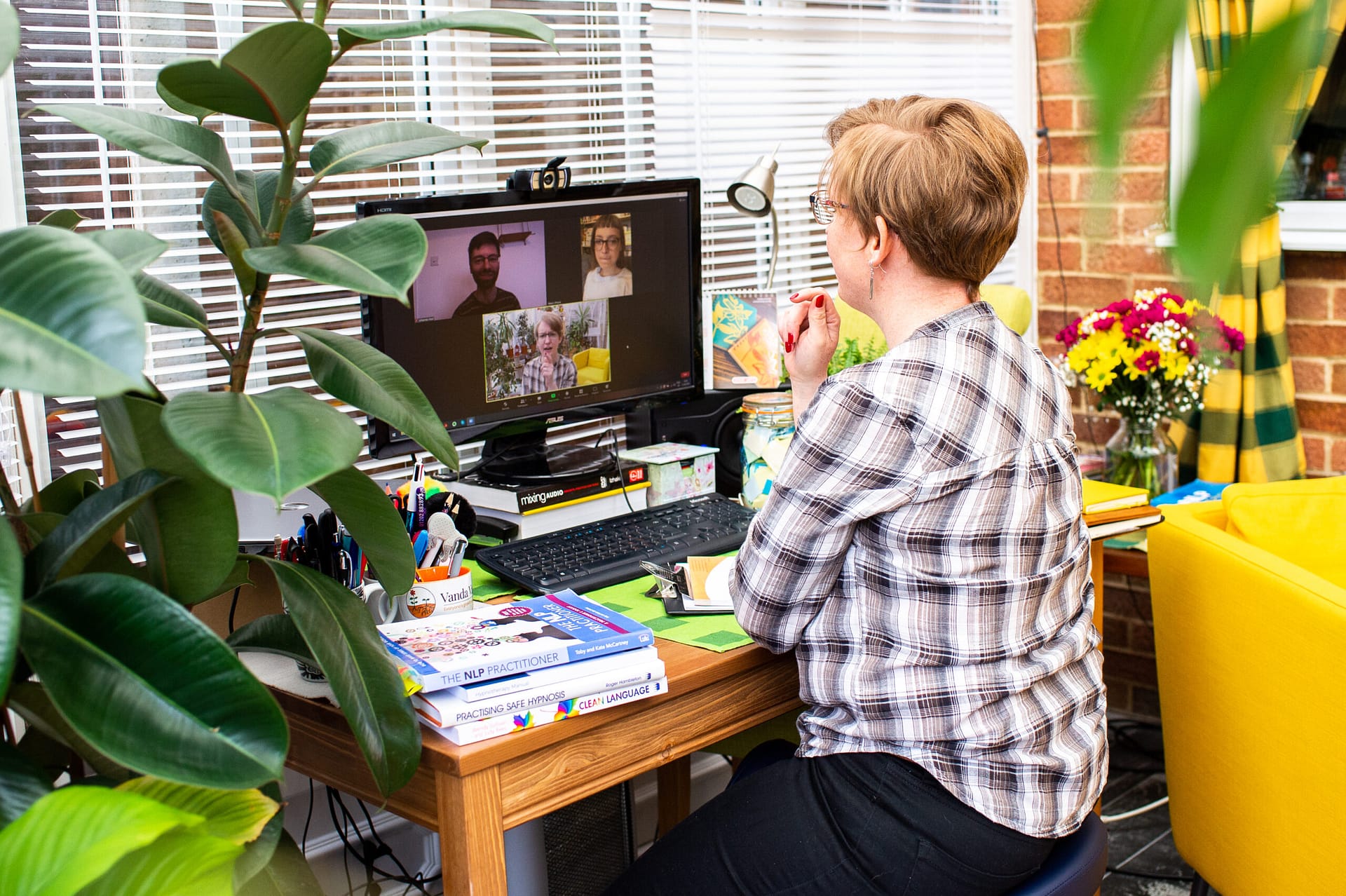 The importance of the subconscious mind and its role in driving how we think, feel, behave and communicate

Essential skills for influential and effective communication:

The power of non-verbal and its influential role in our communication

The art of verbal communication and the use of different language patterns to have a positive influence on others

How to manage your mental fitness and wellbeing and how to help others to do so.

NLP coaching techniques to reduce anxiety, remove irrational fears and phobias

How to control your own emotional state so you can always perform at your best, and how to help others to do the same

How to create well formed, compelling and aligned goals (outcomes) that are understood and supported both by the conscious and the subconscious mind.

Techniques to release excessive amounts of negative emotion (anger, sadness, fear, guilt, etc.)

Techniques to ease and manage interpersonal conflicts either in your personal or professional life

Understand what programmes we run, what those strategies/patterns, what do we use them for, how can we change them so you can create more beneficial, healthier and more productive habits and behaviour patterns.

And so much more.
For the full syllabus, please email - ask for syllabus
What do people say about the course?
---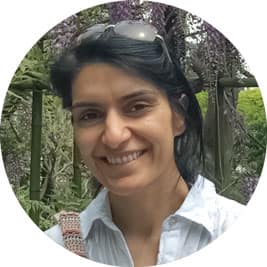 Raman Mudhar
Risk Director
---
When Vanda mentioned she will be starting to train people about NLP, I think I may have actually clapped in excitement! For me, having Vanda as a coach was like having my own personal 'Polly Pocket' and now that I could learn and enhance some of my NLP techniques from her directly, it felt like I could take a little bit of Vanda with me.
The training, as expected was excellent. The community that Vanda had made for these sessions and the camaraderie we all shared was invaluable - it allowed you to feel comfortable practicing and making mistakes knowing everyone was there to support one another. It goes without saying that Vanda was superb in the delivery - infectious, happy to explain and most importantly be able to explain how we could use NLP in everyday situations. It felt more realistic and useful. The weekly homework was also actually quite fun!
I would have no hesitation in recommending training with Vanda to anyone because yes you get value for money but more importantly you get to be part of an environment where you're able to be yourself AND learn more about yourself in a fun and relaxed way.
Mario Utassy
Aromatherapist • Hypnotherapist
---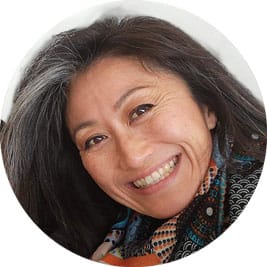 Yuriko Shinjo
NLP Coach • Hypnotherapist
---
yurikoshinjo.co.uk
I would recommend this course to everyone who wants to learn and understand NLP, the user guide of the brain. It's very useful and powerful to our personal growth, plus you can help others on their journey of personal growth as well, spreading the magic of NLP. I loved Vanda's groundedness which I felt comforting, and you know you are in good hands. I highly recommend Vanda's courses.
Nigel Land
Life Coach • Hypnotherapist • Mentor
---
Vanda's NLP practitioner programme is probably the best training and coaching programmes I have been a part of. It was fun, engaging and the personalities brought together had us laughing, caring and sometimes crying. Great balance between fundamental theory, its application, demonstration and coached practical workshops and created a depth of understanding and confidence in its use. I cannot recommend this programme highly enough for anyone with a curiosity of NLP through to those who wish to make a business for helping others. If you are considering taking the course, I would be more than happy to have a chat with you. The is fantastic and Vanda, you are fantastic. Thank you.
I have worked as a neuro-rehabilitation specialist (conductor, BA Hons, MA mod.) since 2004. As a conductor I specialised in working with people with different neurological conditions (Parkinson's, Multiple Sclerosis, Cerebral Palsy, acquired Head Injury, Stroke, to mention a few). My bag has always been the brain, how it works, neuroplasticity and the incredible power of the human mind.
In 2018 I took on a new journey to study Neuro-Linguistic Programming. I have been practicing as an NLP Master Practitioner and coach, Hypnotherapist and Mindfulness Practitioner for a number of years, helping people with their personal growth. And while I run my own practice, I also live by the main principles of NLP and integrate it into my everyday life.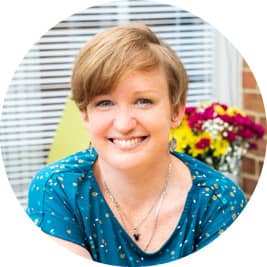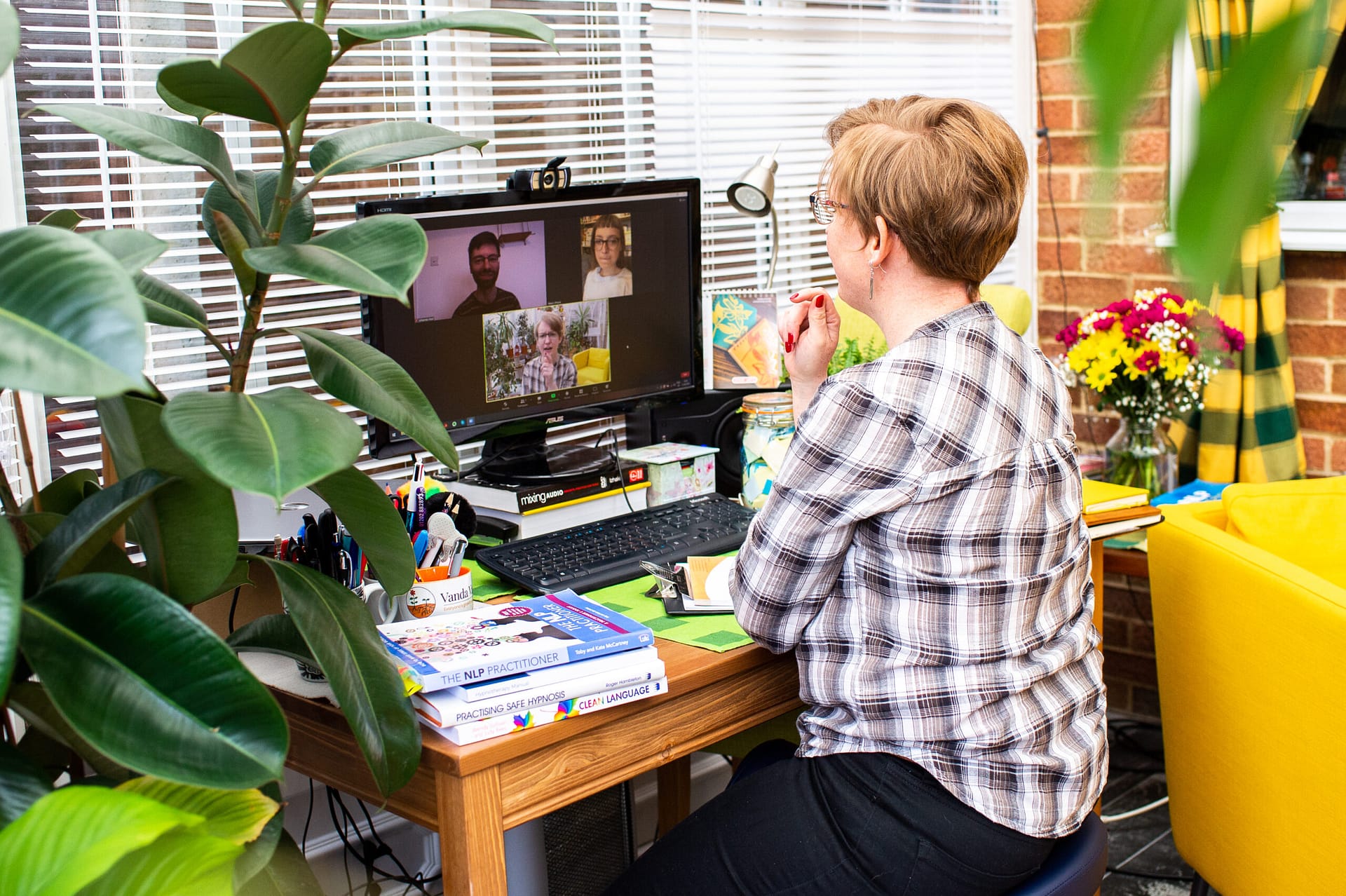 I am passionate about spreading the magic of NLP as it has a life changing, transformational impact on one's life. Well, it certainly did for me and continues to do so every single day.
I believe in people's potential and Life-Long Learning and that everyone learns differently, therefore everyone's growth will look different.
As you can see, I spent most of my adult life researching and understanding the human mind, how it works and how it can be changed. And my mission is to help people understand their own mind too. Once we understand what is going on, we are more able to be in control of our feelings, actions, communication, and ultimately our lives, aren't we?
What have participants to say about the trainer?
---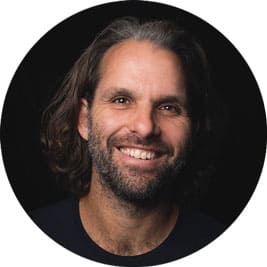 Yaron Engler
Musician, Coach for Men
---
Vanda's passion for the teaching of NLP was felt strongly throughout the whole program. She created a good ambience for learning and was always available for anyone wanting extra time and support with the material or practices.
Mario Utassy
Aromatherapist • Hypnotherapist
---
Vanda is fantastic. She could explain everything clearly, she is showing a clear passion for NLP which you can feel through the screen. OMG what an energy!!! Everything was easy to follow and was delivered with a smile. She looks after everyone during the course. A very good trainer.
First block
29th September, 6th, 13th and 20th October 2022 (Thursdays)
1pm-5.30-6pm (Including a number of breaks!)
Second block
10th, 17th, 24th November and 1st December 2022 (Thursdays)
1pm-5.30-6pm (Including a number of breaks!)
Please note: The course will only run if there are a minimum of 5 participants signed up to ensure quality of practice.